Geeklink Thinker Mini Solution.
The Hub makes your house existing remote control devices smart.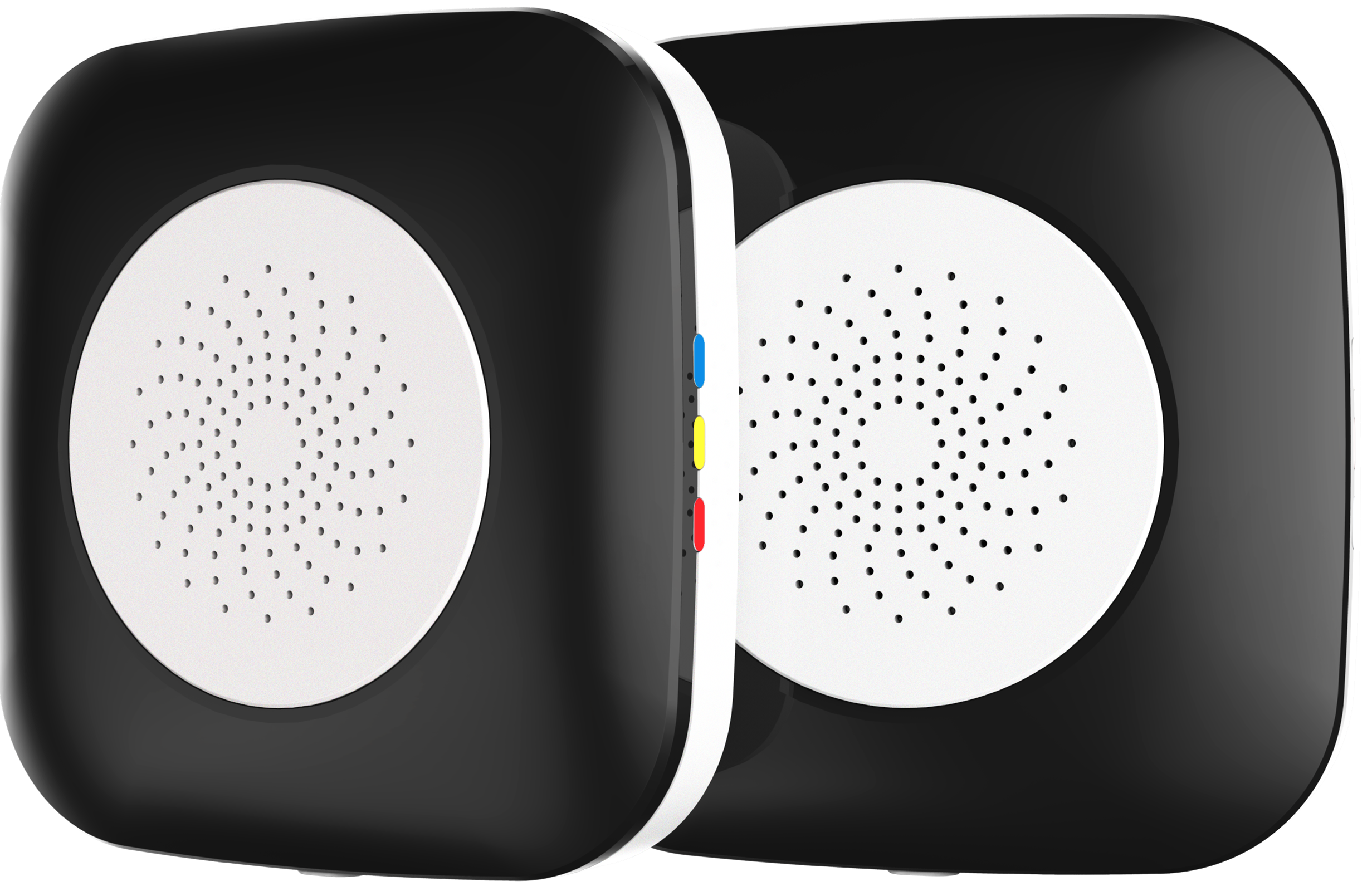 - Experienced IR and RF remote compatible plan
Thinker mini support the control of Air-conditioner, TV, Set-top box and other IR house devices. It can learn and control the IR and RF ASK 433MHz and ASK 315MHz.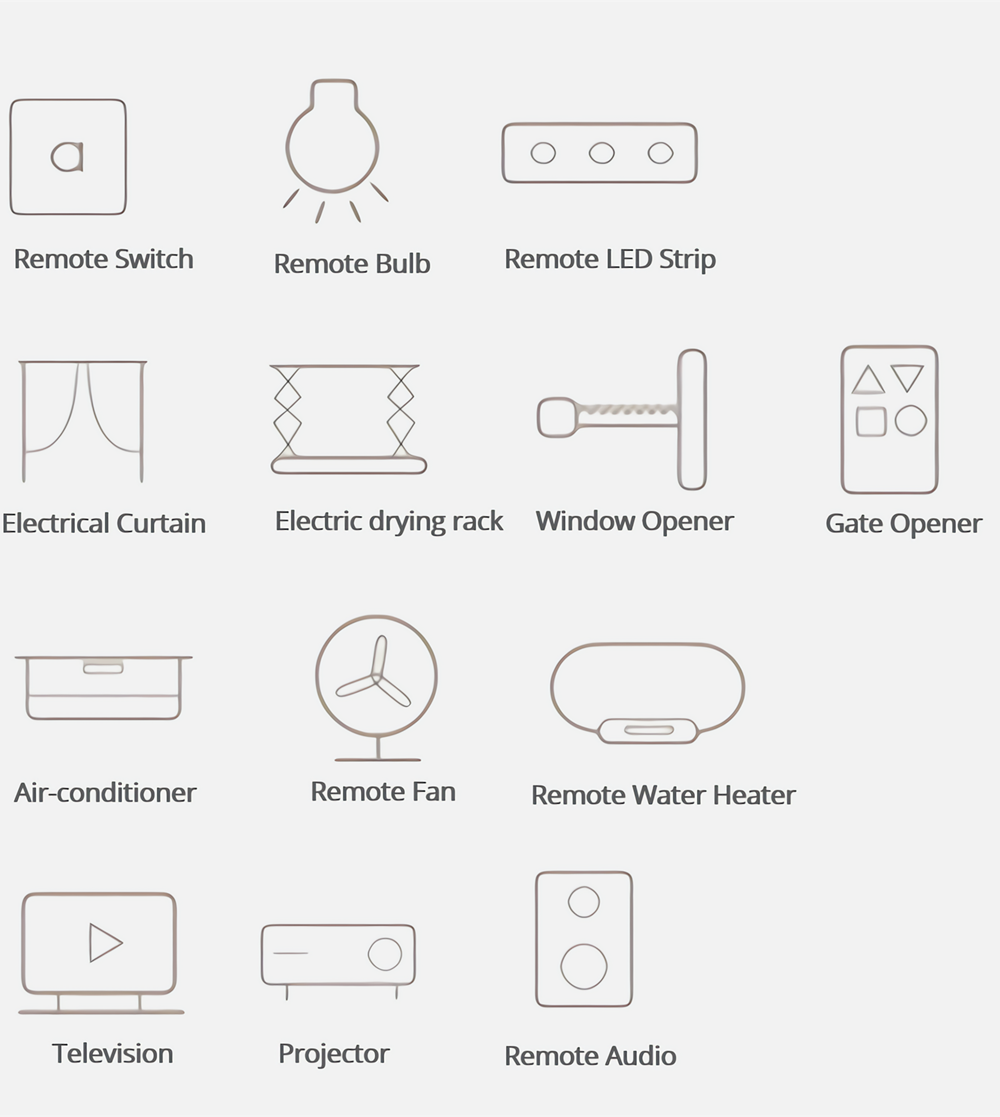 - Code Library of IR devices.
Equipped with code library of Air-conditioner and Television, you can easily match your remote controller so that you don't need to learn the code one by one.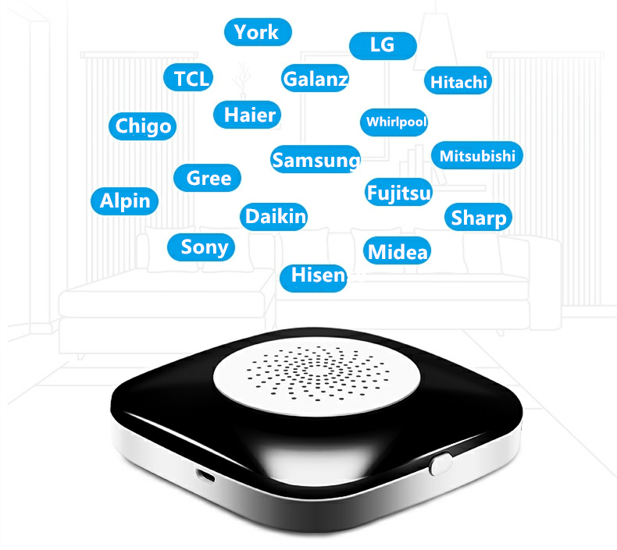 How It Work?
- Signal.
Control signal will be sent from Thinker mini to the devices that you like to control.
- Cellphone send signal to thinker mini via internet or house Wi-Fi.
When you are not at home, your cellphone can control devices via cellphone through internet.
When you are at home, your cellphone can control devices via house Wi-Fi.
- Voice control via Amazon Alexa or Google Home.
Offline Scenario.
Thinker mini have logic process ability, it is not just a hub that receive and transfer signal from the server. One button scenario will still work when internet is not available in LAN environment.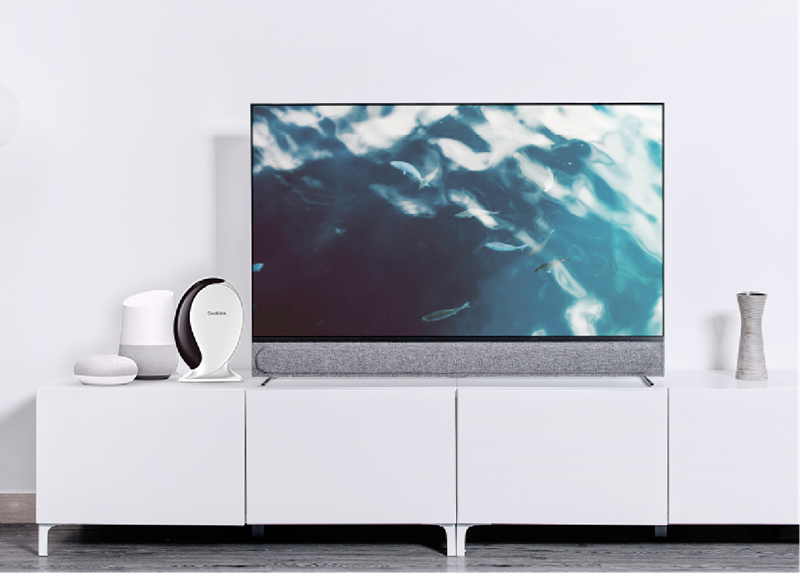 One Button Scenario.
One button control multiple remote control house appliances. For example,turn on the light, control Air-conditioner, curtain motor and begin to heat your bath water, etc.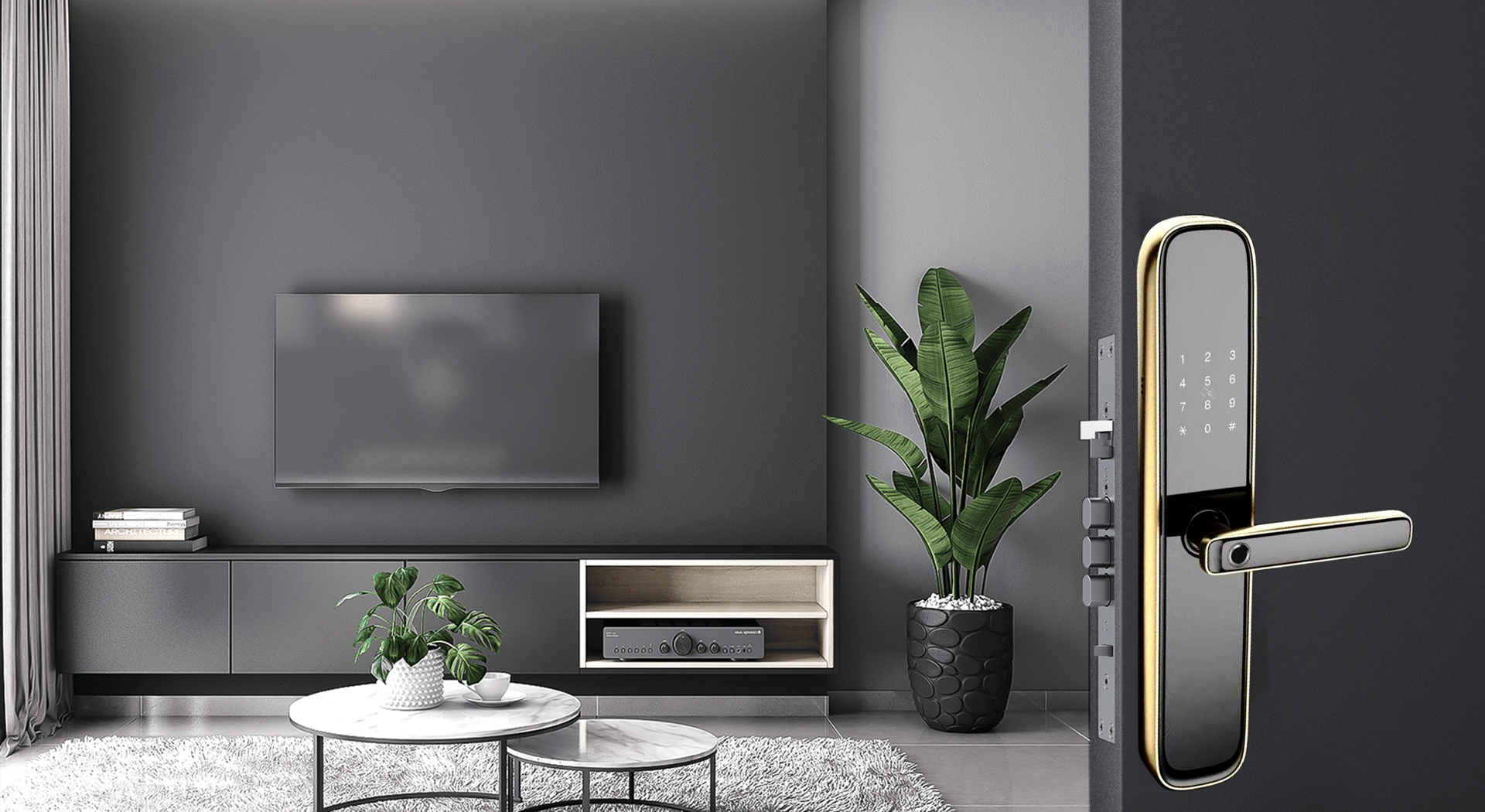 Timer Scenario.
Every house has windows, curtains, shutters, or blinds. Smart home make them smart and work automatically.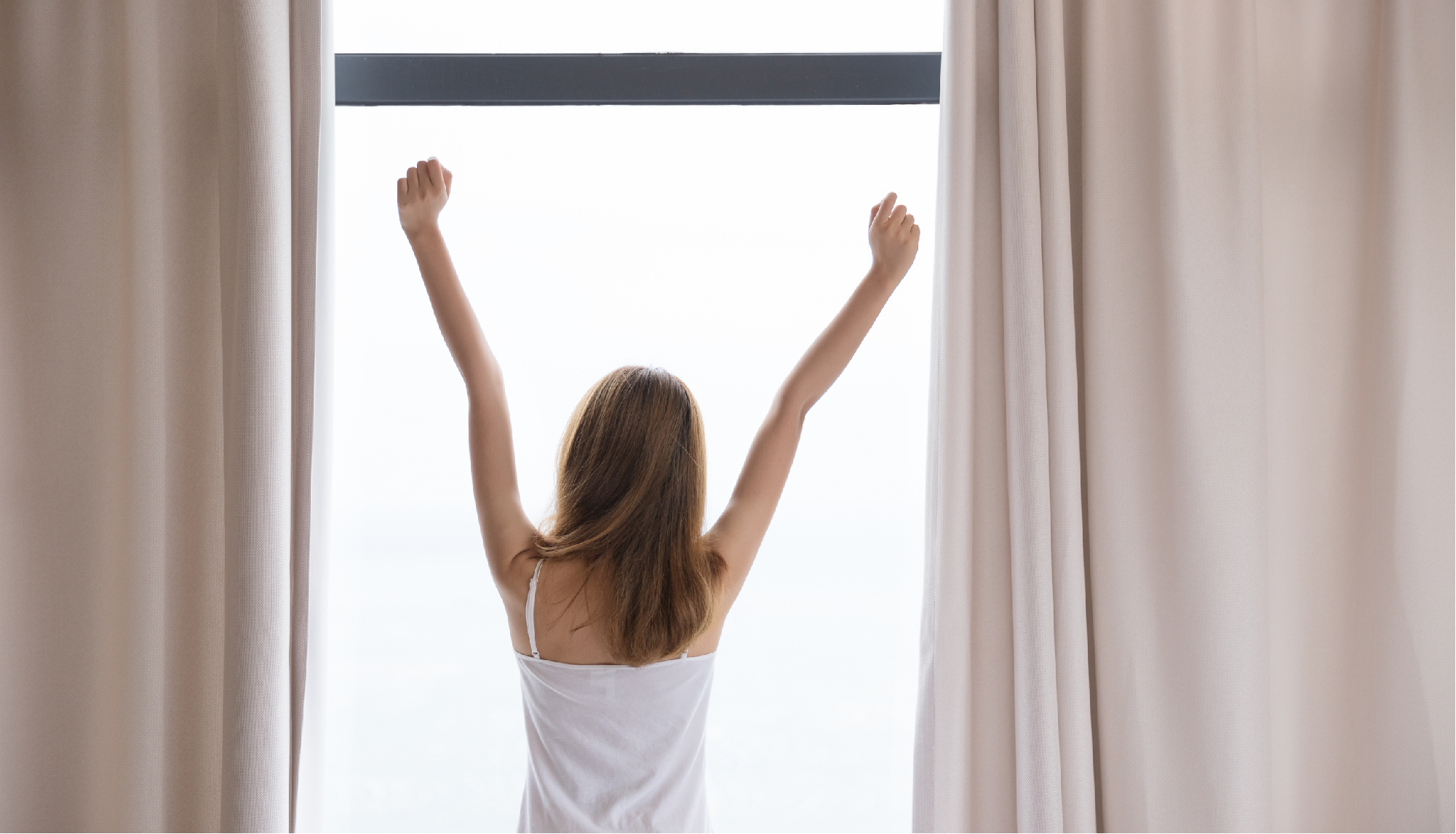 Remote Access.
Can remote access and control your house remote control appliances via cellphone and internet when you are not at home.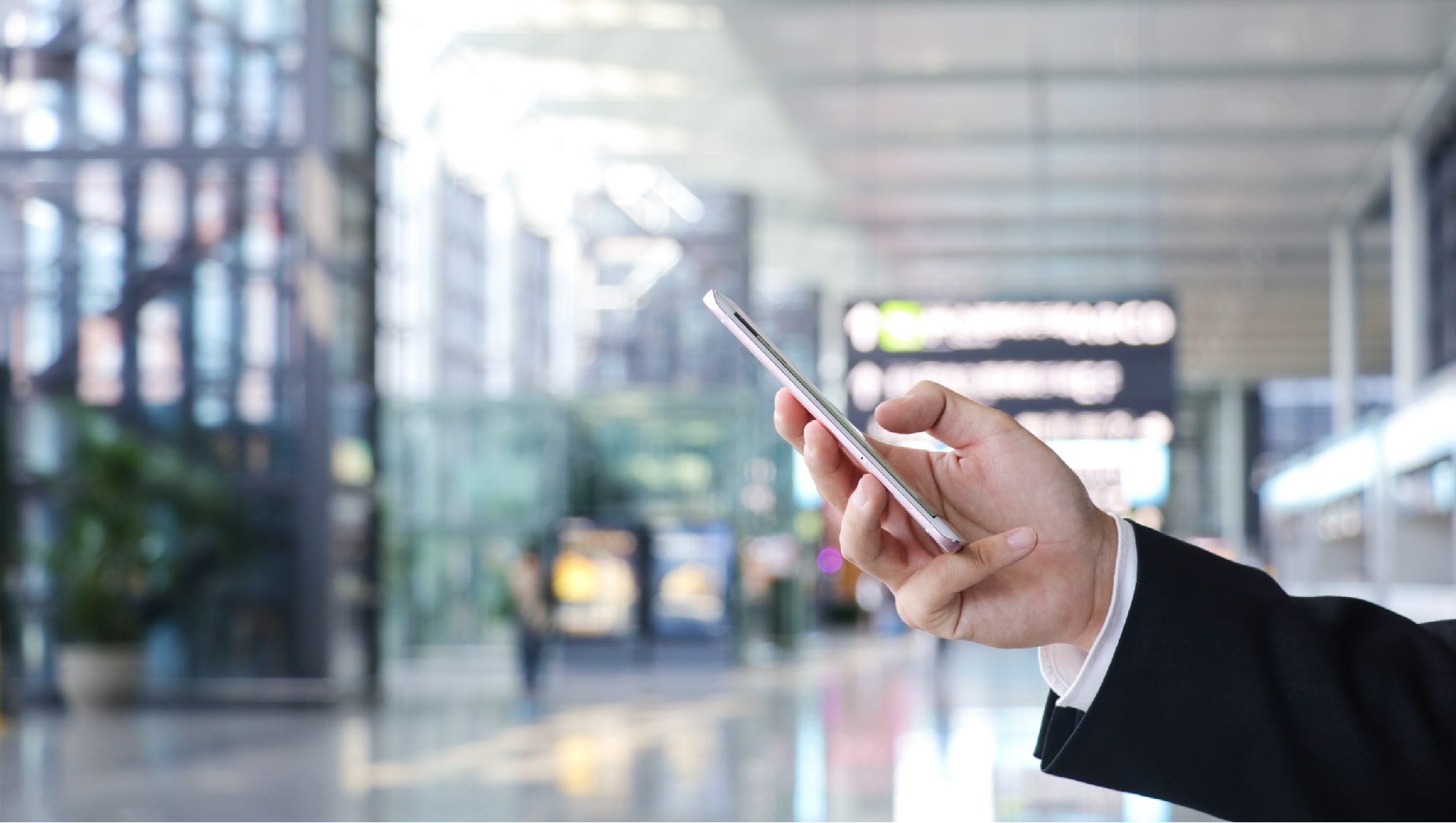 An innovative, cost-effective smart home hub.
Smart home gateway + Universal IRF remote control center + Siren = Thinker Mini.

Built-in temperature and humidity sensor.
Thinker mini has a built-in temperature and humidity sensor, enable you to set automatic scenarios according to these two parameters, providing your family with the most tender and meticulous care.
More efficient, automatically data sharing and backup.
After admin user setting up, all the setting data will be automatically backup to the server. When you change device to log in or invite new member, the data will be synchronize automatically. No need to manually backup anything, your data comes with your account and also saved inside thinker mini.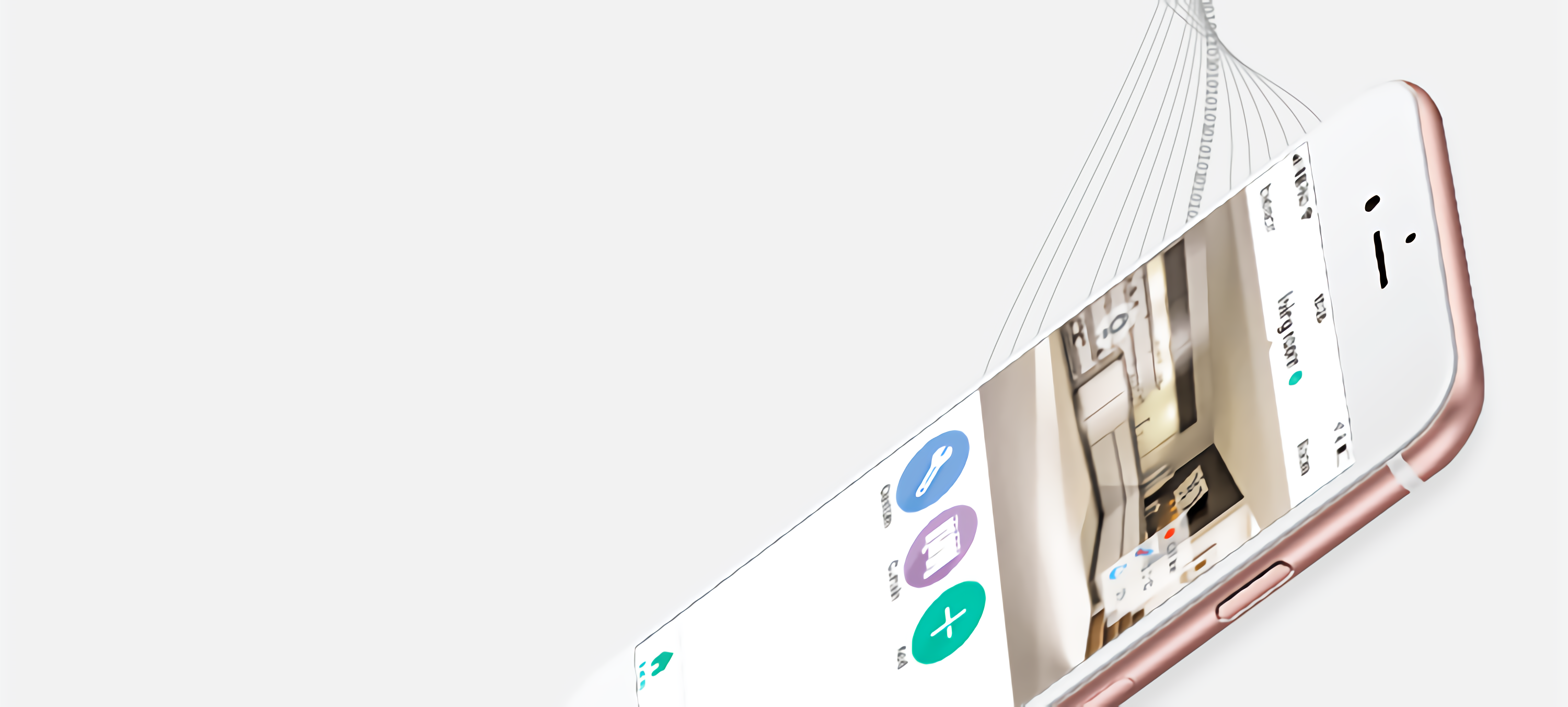 More use scenarios of thinker mini.